Experienced Kitchen & Bathroom Remodel Designers
We're the Team to Trust
Studio One Kitchen & Bath Specialists LLC was founded due to a need in the Pittsburgh area for kitchen and bathroom remodel designers who actually believe in taking care of the customer. Over the years, we've heard horror stories about contractors who claimed to be kitchen remodel "specialists" or "experts" at home additions, but left their customers with substandard workmanship and a poor overall experience.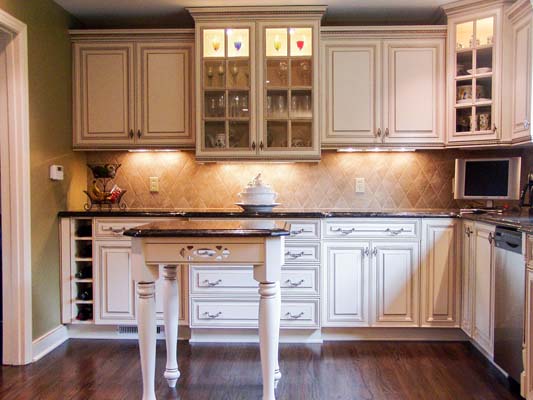 At Studio One, we have been doing this work for more than 30 years. We have a staff of master carpenters, top-rated designers, registered plumbers and licensed electricians who are experts in their respective fields. We have built up our reputation in the area by only offering high-quality products from the best names in the industry.
Our Services
Studio One has the bathroom and kitchen remodel specialists that can help you with any remodeling needs. We offer many services to ensure that your project is a success from start to finish. Our services include the following:
Kitchen remodeling

Design-build services
Kitchen sink installation
Replacing or refinishing cabinets
Kitchen island installation
Countertop installation
Lighting installation
Flooring replacement
Plumbing
Painting
Cabinet hardware

Bathroom remodeling

Cabinet & vanity installation
Tub & shower installation
New faucets
Countertop installation
Bathroom design
New fixtures
New flooring including tile installation

Master suite design & renovation
Home office design & renovation
Basement finishing
We can discuss your individual needs during our initial consultation.
Schedule a Free Consultation Today
We know that you have a lot of options for remodeling companies, but at Studio One Kitchen & Bath Specialists, we promise to deliver what you need at the price you can afford. Let's talk about your options during our free consultation. Call us today at (412) 422-8200 or fill out our online form to get started!